---
Invisibility Toggler | ALenstein 3D | FAQ |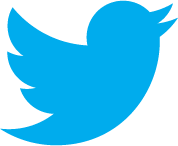 |

|
|
---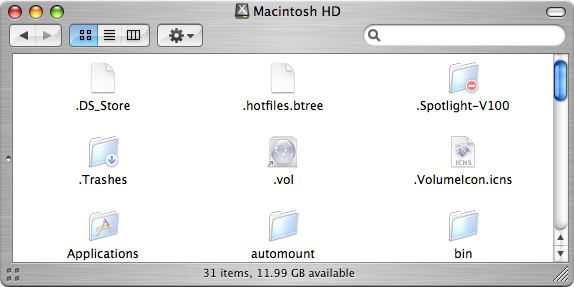 "Fast, well-developed, and remarkably easy to use!" -The MacReviewCast #132
Download NOW via HTTPS from github.com

Invisibility Toggler 1.2 empowers you to view invisible files in the Mac OS X Finder. Unlike similar solutions, Invisibility Toggler toggles file and folder invisibility instantly without first annoying the user with a dialog box. Run it once to allow you to see invisible files. Run it a second time to hide invisible files. It's that simple!
The source code is included for your convenience, so you can easily add Invisibility Toggler's functionality into your own private applications or Automator workflows (see the included "Read Me First" file for specific details of the license).
Invisibility Toggler is being distributed as freeware. However, donations are encouraged if you find it useful! Simply click on the button below to make a secure donation.

Usage tip: If you need to run Invisibility Toggler frequently, just drag it from your Applications folder into the Dock for instant access.
Known issues:
If you wish to use Invisibility Toggler with macOS Sierra (10.12.x) or later, please contact the developer at .
Please see the "Read Me First" file for a list of known issues at the time version 1.2 was released.
If you have difficulty running Invisibility Toggler under OS X v10.7.5 with Gatekeeper enabled or v10.8 or later, when you run Invisibility Toggler for the first time just right-click (or hold the Control key while clicking) on the app and select "Open" from the menu. You only have to do this once.
A couple of users have reported that Finder windows don't always reopen after running Invisibility Toggler in Mountain Lion or Mavericks. If you experience this problem, please read the "Read Me First" file, and then send a detailed bug report to including the method by which you launch Invisibility Toggler.
Want to be notified about future releases? Just send an e-mail to the JoshMeister at
Minimum System Requirements: Mac OS X v10.0 or later; tested with Mac OS X Panther (10.3.x), Tiger (10.4.x), Leopard (10.5.x), Snow Leopard (10.6.x), Lion (10.7.x), Mountain Lion (10.8.x), Mavericks (10.9.x), Yosemite (10.10.x), and El Capitan (10.11.x).
---
Invisibility Toggler | ALenstein 3D | FAQ |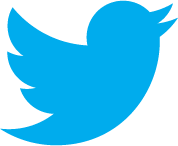 |

|
|
---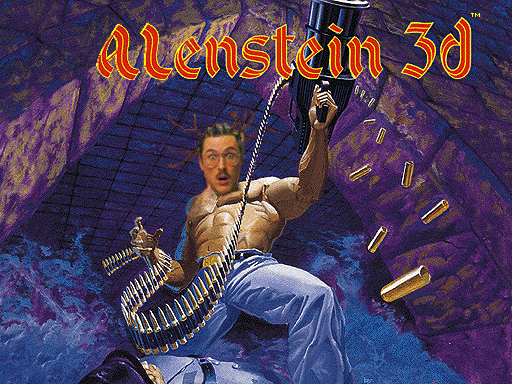 Download NOW via HTTPS from github.com

ALenstein 3D 1.2 is a mod for Wolfenstein 3D 1.0.2 Third Encounter. It changes many of the standard sound effects to humorous "Weird Al" Yankovic ones, including short clips from his songs, his movie UHF, his Disney special, and from his MTV special Al TV. ALenstein comes with its own title screen, icons, SFX Test Level, and more!
Minimum System Requirements: A Macintosh with Wolfenstein 3D, 12 MB free RAM, and a Classic version of Mac OS (System 7.0 through Mac OS 9.2.2). Mac OS X v10.4.11 or earlier on a PowerPC processor may also work via the Classic environment, as may certain Mac emulators, but your mileage may vary.
---
Invisibility Toggler | ALenstein 3D | FAQ |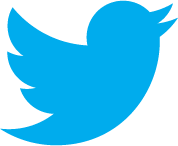 |

|
|
---

Q. What is tJM Software?
A. A software company.
Q. So… what is a software company?
A. A company that makes software.
Q. Oh. Right. Well, what kind of software does tJM Software make?
A. We primarily develop Macintosh software, although we occasionally create cross-platform computer video game mods.
Q. Computer video game mods?
A. Yeah, like maps for Aleph One/Marathon, WarCraft II… stuff like that. However, as of right now, we haven't publicly released any video game mods other than ALenstein 3D, which requires a classic Mac.
Q. Wait… MAC? Isn't that the computer made by the iPod guys? I don't have one of those.
A. You might want to consider switching to a Mac. Macs are powerful, beautifully designed from the hardward to the software, very affordable, and there's less malware for Macs than for Windows. Having said that, we do have a Windows utility in the works that's designed to fix a variety of random Windows problems. E-mail us if you'd like to beta test it.
Q. So what do I have to do to get some of the things you make?
A. Everything that we're currently distributing is available on this page.
Q. How can I get in contact with you?
A.
Q. What is a "tJM" and how am I supposed to pronounce that? Tijj'm? Todge 'em? Tuh Jmmmm? Toe Jam? …
A. Enough already. tJM is short for "the JoshMeister," our founder. (In reality, when we say "we," "us," or "our," we really mean "I," "me," or "my." We're a one-man operation.) "tJM" is pronounced by reading each letter.
Q. Where has tJM's Antivirus Toolkit gone?
A. We discontinued it in 2001. If you still use Mac OS 9, you should strongly consider buying a new Mac. If for some reason you can't get a new Mac and you really, really have to use Mac OS 9 or earlier, you can still get Agax, Tracker, DelProtect, and Disinfectant, but take heed: they won't protect you from macro viruses, modern malware, or malicious Web sites. The safest browser for Mac OS 9 is the latest version of Classilla, particularly if you disable Flash and ensure that Java is disabled.

If you're looking for antivirus protection for macOS (OS X), I suggest Intego VirusBarrier, full-featured Mac protection from a company that specifically focuses on Macs.
Q. Where have all the cowboys gone?
A. We have no idea. Please don't ask us again.
Q. Man, what an obscure pop culture reference. When was this FAQ written, anyway, 1997?
A. Ummm… originally? Yes. We just thought it would be funny to keep the Paula Cole reference to show how long we've been around.
---
Invisibility Toggler | ALenstein 3D | FAQ |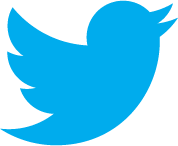 |

|
|
---
Questions or comments? You can e-mail the JoshMeister at
Last updated on 27 October 2023.